Content creators and influencers are today's most valuable players in the digital marketing game. Still, many cam models and adult performers overlook the extra money within their reach through creator programs like the one you'll find in this post.
For many reasons, cam models and adult content creators could decide to leverage their power of attraction on social media and join a creator program.
First, it can provide you with an additional source of income that often proves to be more stable and less dependent on the frequency of your performances or premium content releases.
Second, it can help you expand your reach and grow your fanbase through high-quality videos and photos. Nurturing a conversation with new audiences can attract new fans who wouldn't have discovered you otherwise.
And third, it can give you more control over your image and work schedule. Being able to decide what types of content you produce, how you present yourself, and which brand(s) you want to promote to your fans can be empowering and financially rewarding.
That being said, only a few have so far seen the potential of making more money by promoting brands (and even themselves!) through a creator program.
Will you be the next to use social media to your advantage and take your success to the next level?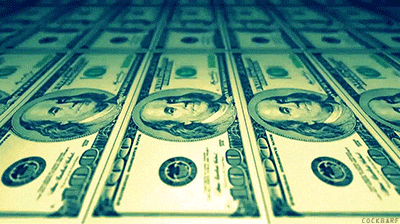 WHAT IS A CREATOR PROGRAM?
An ever-growing number of brands use creator programs, a form of social media marketing that helps raise brand recognition, increase traffic and sales, and communicate with their target consumers through influencers and content creators.
As of right now, 75% of brands will spend budget on influencer marketing in 2023, which is twice as much as 5 years ago.
Like any mainstream creator or influencer, you have an obvious talent for entertaining, engaging, and interacting with your audience. And you know what? That gift you have is priceless to brands!
HOW CAN I MAKE MONEY WITH CREATOR PROGRAMS?
As a cam model or adult content creator, there are 3 major ways you can put into practice to add new revenue streams to the ones you already have:
1- Sell your cam shows and exclusive content
You may already be using social media to connect with your fans and invite them to enjoy what you're offering them, such as live cam shows or a premium subscription for exclusive content platforms.
Still, most adult cam sites view this as a method to attract new members and are prepared to compensate you for it via a creator (influencer or affiliate) program.
Joining your cam site's creator program allows you to earn extra money with every new member obtained through your exclusive promotion link, in addition to all your cam show tips and content sales.
2- Promote your favorite cam site
You're not an active cam model? That's not a problem.
Your fans are eager to hear what you have to say and are probably open to hearing about your experience trying an adult cam website.
You'll convert a number of your followers into customers if you provide the proper amount of information while maintaining your content's appeal and naturalness. Clearly point them toward your link or profile page so they can access the cam site easily.
This way, you'll get paid for each new member you recommend, or you may even get a cut of all their future purchases made on the cam site you're promoting!
3- Showcase complementary products
No one knows your audience better than you. Being acquainted with their passions, interests, preferences, and tastes, you are in a good position to know which products would be a perfect fit.
An excellent way to engage your audience and generate sales commissions while preserving your authenticity is to promote brands and products that intersect with your lifestyle and values. The possibilities are endless: health products, sex toys, lingerie, and beyond!
While some social media platforms like Twitter are more tolerant of explicit content, others, like Instagram and TikTok, have rigorous rules. For this reason, you must be careful to adhere to each platform's content and advertising restrictions and use your creativity to properly convey your message without crossing the line in order to prevent having your account suspended or banned.
Working with influencer marketing specialists (like FansRevenue) is the way to go to minimize that risk and maximize the return on your efforts. They'll provide you with dedicated support, customized tools, and exclusive offers to help you unleash your full potential in making money with your followers.
As a cam model or adult content creator, working with Fansrevenue also means partnering up with people with solid experience in the adult field.
WHICH CREATOR PROGRAM SHOULD I JOIN?
FansRevenue is the #1 fanbase monetization app & partner for cam models, content creators and influencers, backed by 13+ years of digital marketing and adult industry expertise. Our aim is to help you access and activate exclusive & high-paying collab opportunities with trendy, meaningful brands.
Our brand new Jerkmate Creator Program is a perfect example:
Jerkmate is the largest and best-loved premium cam community, with thousands of cam models and tens of millions of monthly visitors worldwide. Since 2019, Jerkmate has paid more than $100 million in affiliate commissions.
Adult cam performers and content creators interested in promoting Jerkmate can get paid under 4 different models: pay-per-post, pay-per-sale, pay-per-spender and revshare lifetime.
You can learn more about the Jerkmate Creator Program here.
Any questions? Contact our Creator Success Team using the pink chat icon at the bottom-right corner of our app and website.
Let's unleash your full potential!