It's finally here! FansRevenue's release a new influencer dashboard on its web app, and it sure will inspire you to make more money as a content creator. Find all your most important info in seconds with an easier access to your active offers and performance stats!
Kings and queens of content, get ready to go nuts! Our hot new influencer dashboard just got released, and it's here to better help you go after these juicy payouts!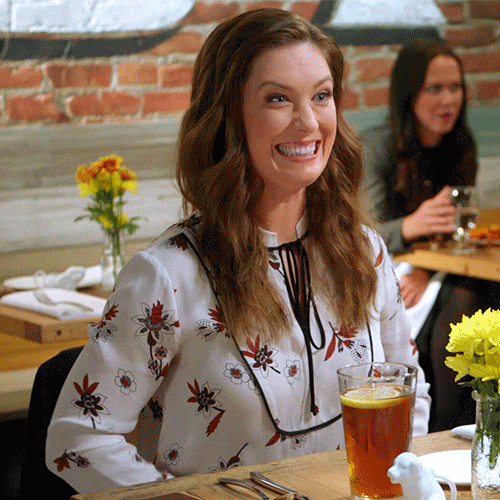 As a top influencer marketing platform, we just reached a new milestone by adapting our app to your needs. We not only came up with a new look, we also got you new features and easier access to the most important data about your posts.
A MORE USER-FRIENDLY INFLUENCER DASHBOARD
When you open the FansRevenue web app on your mobile or your desktop, it's crucial that you get all the basic information handy. The new and improved dashboard gives you access to that in four short sections.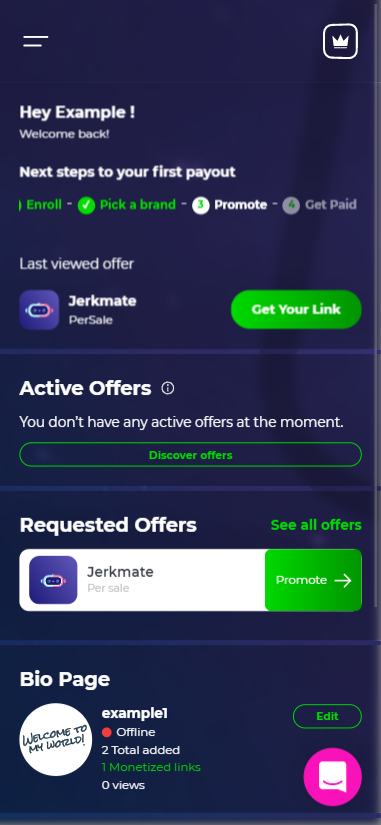 Onboarding progress bar
At the top of your dashboard, you can now see how far along you are in your onboarding process. Learn if there are any steps you need to complete for your account to be %100 running after you've enrolled.
Have you matched with a brand yet? Have you started promoting an offer? This progress bar is your compacted roadmap to your first payout.
Active offers
You've recently partnered with a brand and promoted them on your socials? As soon as you reach 5 clicks, the offer will appear on your dashboard so you can better track its progress.
Plus, all your pending offers will appear in that section. Keep an eye on them the second you log in and look for other offers to promote directly by clicking the "Discover more offers" button.
Bio Page
You bio page is your unique link-in-bio tool that allows you to share all your links at once and track their performance. It is 100% free, and you can set it up in minutes once your account is set.
On the run and want to see your stats? They're right there in the Bio Page section of your dashboard:
the number of monetized clicks,
the number of page views you got on your bio page, and
the number of external links.
Plus, save your finger the trip to the main menu and access your bio page directly from the influencer dashboard.
In the Spotlight
Stay up to date with the latest trends in influencer marketing or hot new brands to promote with this section. You'll get a shortcut to all the new articles on the FansRevenue blog.
Get tips and success stories about other content creators who made lots of money promoting offers. Find out which vertical is the new gold mine right now, and learn about influencer marketing events you could attend in the future!
In sum, the new influencer dashboard helps jumpstart your account activation and makes it easier to start successful, profitable campaigns. The second you log into the FansRevenue app, you can take it from where you left off on your last session. Your homepage dashboard will give you quick access to
your global stats overview
your top active offers and their performance
your approval status on requested offers
your custom bio page tool
So what are you waiting for? Have a look now!
Make sure to check out our recently added offers. There are tons of brands waiting to match with creators like you, and lots of money to be made with your audience!
VISIT THE NEW INFLUENCER DASHBOARD AND
START MAKING MONEY TODAY!