The world belongs to those who work hard and never give up on themselves. In this post, we reveal to you our 10 most inspiring and successful Creators for this year, who also feature as the Top 10 Stars in the October issue of XBIZ, the world-renowned adult industry magazine.
Take a closer look at today's trendiest social media influencers and learn from the cream of the crop!
1. JADE LAVOIE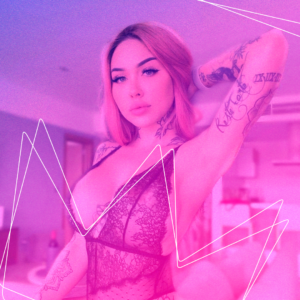 Jade Lavoie is a famous Canadian adult model, social media influencer and entrepreneur.
She's been around for a few years, blessing her fans with engaging content and being a positive figure for the industry. Her cheerful, witty and pleasant personality helped her climb the stairs of success like no one else.
Jade has recently added the TikTok star title to her name, amassing over 2.4M fans on that social media alone in less than 2 years.
She is fluent in both English and French, which has allowed her to develop a strong fanbase both in her home country and France, where she occasionally travels to create content and seize collaboration opportunities.
Her key for success? Diversifying her revenue streams with FansRevenue's exclusive offers: the cherry on top of her fansite.
Follow Jade Lavoie: Instagram – TikTok
2. ESPERANZA GOMEZ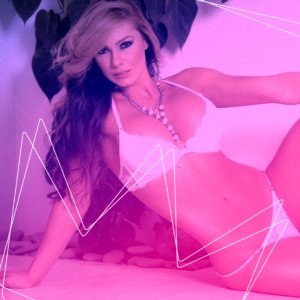 Colombian bombshell Esperanza Gomez is an adult queen in Latin America and an ex-Playboy Bunny ready to conquer the world with her unique, fiery energy.
Esperanza was born and raised in Colombia, quickly developed a keen interest in modeling and eventually became a renowned adult actress for major producers. This absolute Latina goddess has everything to blow her fans' minds.
Esperanza Gomez is also a socially committed philanthropist who aims to help her native country through thousands of scholarships she offers to Colombian students.
Here's a woman who stands behind her convictions and is very passionate about giving back to the community.
Her ambition and flair for innovation lead us to believe she still has a lot of success ahead of her.
Follow Esperanza Gomez: Instagram – Twitter
3. EMA KARTER
Ema Karter is the definition of a self-made businesswoman.
This talented and charming adult content creator and artist is active on multiple platforms and posts high-quality content regularly.
She was awarded the Independent Female Model of the Year 2022 title, a well-deserved recognition for her determination.
Already a major star in her native country, Romania, Ema Karter plans to expand her fanbase to other European and American countries with strongly appealing live shows and custom content.
We can't wait to see what this inspiring woman will come up with next.
Follow Ema Karter: Instagram – Twitter – TikTok
4. AMBER ALENA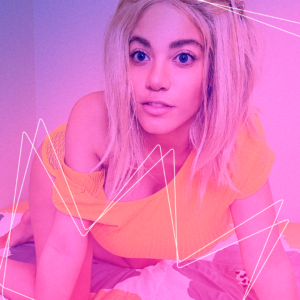 Amber Alena is an ambitious adult model, cam performer and content creator who lives by the motto "go big or go home."
In 2019, she made a buzz after spending $25k on surgery to increase her breast size to N cup. But don't be mistaken: she did it for herself and no other reason.
Amber has learned to remain confident in front of haters and stay above harsh criticism. She was nominated at the XBIZ Awards for Female Performer of the Year in 2020 and Best Actress in 2021.
Our beloved Fansrevenue Creator has amassed over 800k fans on Instagram and Twitter to this date, and we're confident that she's just getting started.
Follow Amber Alena: Instagram – Twitter
5. STEPHANIE PALOMARES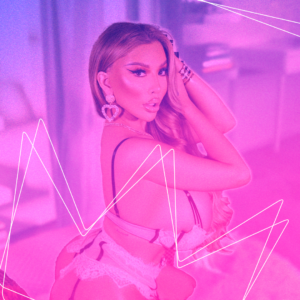 Stephanie Palomares is an ambitious American adult model, influencer and music artist.
She is famous on various platforms, including Instagram, where she posts frequently. Her tremendous curves and fierce energy have contributed to making millions of heads turn and subscribe to her social media accounts and premium fansite.
Stephanie is on a mission to become the world's next Latina adult sensation. She has everything in hand to achieve her goal: her own style, high-quality content, and expert support from FansRevenue to maximize her fanbase monetization.
Follow Stephanie Palomares: Instagram – Twitter – TikTok
6. ANNA CHAMBERS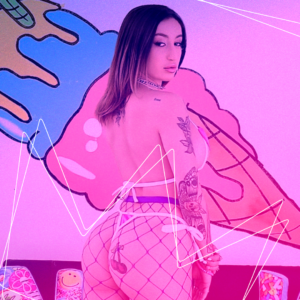 Anna Chambers is a Russian adult entertainer and content creator based in Vegas / LA. Her love for naughty & hardcore performances has helped her skyrocket her worldwide fame as a talented and ambitious woman.
Today, Anna wants to seduce the whole world with her naughty skills and charming personality. She also aims to help her fans fulfill their fantasies online and find the best products for their daily lives by partnering with brands that intersect with her lifestyle and values.
With the help of FansRevenue, Anna is currently exploring new opportunities and enjoying new revenue streams that will most likely take her success to new heights.
Follow Anna Chambers: Twitter
7. JESSITHICC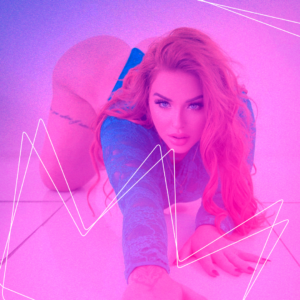 Jessithicc is a natural-born entertainer from Montreal, Canada.
Her ambition and connections have helped her become one of today's trendiest and most sought-after thick babes. More often than not, you'll find her in cities such as L.A., Miami and Toronto, developing new opportunities and partying with her famous close friends.
Her fans also call her Strawberry Milk because of a viral video where she poured strawberry milk on her twerking booty for rapper Tory Lanez.
Jessithicc loves to chat and interact with her fans on Jerkmate, post wild clips and photo shoots on her fansite, and bless her fans with hot and fun content.
Follow Jessithicc: Instagram – Twitter – TikTok
8. HARLEY BLAZE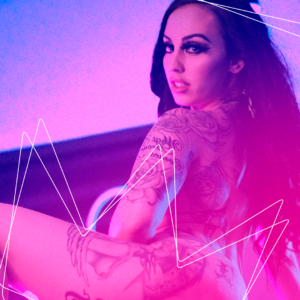 Harley Blaze is an up-and-coming French-Canadian adult content creator, YouTuber and exotic dancer. She frequently posts naughty content on her fansite and famous tube sites, where she amassed over 1.5M video views in only two years.
Her sense of entrepreneurship and strategic mindset brought her to team up with FansRevenue to develop her brand, create a custom website and maximize the monetization of her fanbase.
Follow Harley Blaze: YouTube
9. MEGAN MISTAKES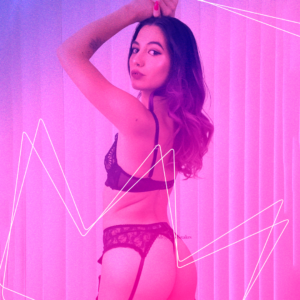 Megan Mistakes is a talented Jerkmate cam model and content creator on a mission: to become the web scene's wet dream!
For her, the greatest mistake you can make is to be afraid of making one. How true!
Megan is now working with FansRevenue to boost her exposure and activate new partnerships with some of today's trendiest brands and products.
Follow Megan Mistakes: Instagram – Twitter
10. MILEY KINKY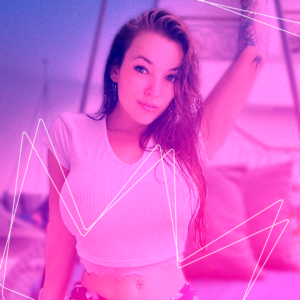 Miley Kinky is one hell of an up-and-comer!
This Canadian adult model and content creator aspires to expand the limits of sensuality with her "girl next door" look. And she's going to get there soon enough!
Her partnership with FansRevenue has helped her gain more exposure, attract more curious fans to her live shows on Jerkmate and unleash her full potential, one opportunity at a time.
Make sure to check her out!
Follow Miley Kinky: Instagram – Twitter
ENROLL, POST, GET PAID!
Now that you know more about our top Creators' recipe for success, how about turning that knowledge into more money in your bank account?
We at FansRevenue are eager to hear from you and see how we can help you monetize your social media audience like never before.
If you're a content creator or an open-minded brand looking to take your success to the next level, make sure to get in touch with us! We could even discuss a collab opportunity with one of our Top 10 Creators above!
Ready to turn your fame into gold? Let's get started!