If you've been too busy blowing up TikTok recently with your posts, chances are… you haven't been reading about the latest marketing trends. That's where we come in. In this article, we untangle the concept of affiliate marketing with a short Q&A. We hope to expand your marketing knowledge as a content creator and–hopefully soon–your revenue streams.
I heard content creators are supposed to have their own brand? What does that mean?
According to Team Nas Academy, a brand is "the sum of experiences that shapes people's perception about a product, a service or a person." It's way more than a company name, a logo or a slogan. A brand is an identity. It's what people think about when they think about your product or service.
Brands are not made, they're built over time. A brand can be revealed through the colors and styles you use, through your expressions or background music, through your environment, and through the way you advertise. Details matter when it comes to your brand, so select your words and your visuals with care.
Can people really make money with link-in-bios on Instagram? How does that work?
Absolutely! You can partner with a brand, post their link on your profile page or refer to a link in bio on a sponsored post. You can also share promo codes in stories and earn a commission when people use the one you posted. There is more than one way to make money on Instagram, and these are just a few examples.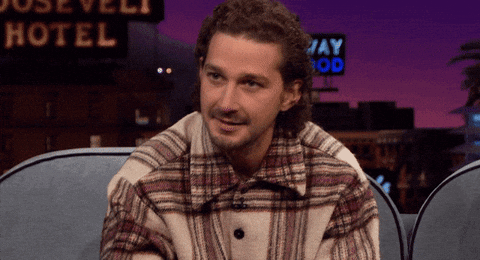 Do I need to be on more than one social media platform to increase my visibility and make more money?
Not necessarily, but you do need to maximize your engagement rate with your following. So, make sure to post consistently on one platform. You could use another platform to repost or share what's on your main one to drive more traffic to your content. For instance, you can share a tweet on Instagram or a YouTube video on Facebook Watch. The goal is to increase visibility without decreasing your content quality.
I've had companies sliding into my DMs, offering to work together. How do I know if it could be a good partnership?
You can be approached by companies, but you can also reach out to the ones you love and pitch them for a paid collaboration. Knowing your own values and whether a brand aligns with them is your ultimate compass. But in doubt, ask yourself these questions:
Is the product or service in question something you would actually use?
Does it feel like a good fit for your ethics or policies?
Does the compensation seem adequate to you?
Are there any conflicts of interest that could compromise your relationship with another brand?
The answers should help you determine whether a given brand would be a good fit for you. But if you'd like to know more about working with certain brands and startups, consider getting in touch with an influencer marketing agency. An agency can act as a middle man and direct you to trusted advertisers that you would love to work with.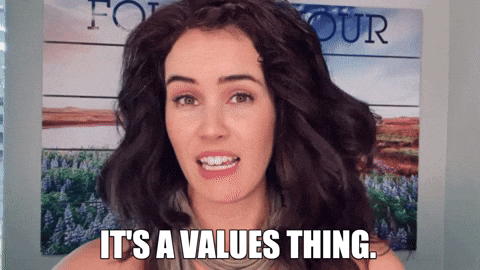 Do marketing agencies work with influencers? Could they connect me with the right brands to work with?
Yes. With the growing number of successful influencers, marketers have to keep up with the Joneses. For instance, FansRevenue created an app for influencers and content creators looking for brands to partner with. You can browse through offers from brands in different industries and find out if you qualify to promote them.
I want to make money with my following, but I don't want to look like I work for a specific company. How do I do that?
You can decide to promote offers for brands. Practically speaking, you'll produce sponsored posts or share links and promo codes for a given period. Depending on your contract, you may be subject to certain clauses while you make content for a given brand (e.g., not promoting a brand's competitor). Make sure you read your contract carefully before accepting to promote another brand to avoid any legal backlash. That's an influencer's worst nightmare.
What is a brand ambassador and how do I become one?
Being a brand ambassador is deciding to be the face of a brand. You not only have to love that brand, but you gotta embrace its message and wish to see it grow with your support. Brand ambassadors are often athletes or celebrities, but they can be ordinary people with smaller followings as well.
An ambassadorship is a long-term relationship between the brand and the content creator. The ambassador often benefits from the relationship by getting free items or by attending promotional events with expenses paid. Many companies have ambassador programs for employees, customers, or influencers. They are great opportunities for both parties that are very lucrative over a long period of time.
Do I lose my freedom of speech on social media if I partner with a brand to monetize my fanbase?
"Want to make money while saying whatever you want? Good luck!" said PewDiePie.
To put it plainly, social media is the jungle of free speech. If you overestimate your freedom, you might not make it. It's especially true in influencer marketing where influencers are under a contract for the products they promote.
Companies want you to embrace their values in your content, but they don't want you to be a liability for their brand. Influencer contracts can include moral or non-disparagement clauses to protect the brand. Again, read your contracts carefully before you sign anything, and make sure you understand what's expected of you before you start posting.
Can my work as an influencer become a small/medium business (SMB) someday?
Yes! Hell, yes! The more money you earn as a content creator, the sooner you can quit your day job–only if you don't like your day job. That means you get to focus solely on making more content and reaping the benefits. It's in everybody's interest that you succeed: advertisers, marketers, and yourself. So marketers will do what they can to help you become even more successful with your social media platforms than you could imagine.
I'd love to know more about monetizing my fanbase. What's a trusted source I can use to get more info?
There are plenty of free and paid resources out there on affiliate marketing and influencer marketing. Before swiping your credit card for another "for dummies" book, check out a marketers' blog first. They know the influencer market and they already work with influencers and content creators on a daily basis. FansRevenue is a great stop. We make sure to bring you the most accurate, timely content on influencer marketing. Follow our blog to not miss out on anything.
If you're a visual person, check out the Creator Academy on YouTube. It has a ton of info on how to make money on the platform. Their content on there is valuable for other social media platforms as well.
Lastly, you can reach out to us! The FansRevenue team is ready to answer